So, you have a WooCommerce webshop. Sales are good, but not great. You find yourself regularly checking how many visitors you have had using Google Analytics and realise that the majority of them are only window shopping. This is a sales and marketing disaster. Exactly which psychological strategies will make them buy?
The following is a list of proven psychologically do's (and do-not's) for encouraging sales on your WooCommerce (or Shopify) webshop.
1. Hide the currency symbol
When you look at early screenshots of major e-commerce websites, you will notice that national currency symbols abound. There's no end to $, £ and € symbols scattering the screen, dependent on which country the site is from. However, in the past couple of years, commercial giants have stopped using them as a means of advertising.
Why?
The reason is simple. When we see a currency symbol, the brain immediately realises that payment is expected. In short, it's an immediate turn-off. So remove currency symbols from everywhere but the shopping cart and detailed product description. There's definitely no place for a $ sign on a landing page or introductory text.

2. Pamper your public
A visitor comes to your site, apparently in search of your product. But chances are this product is also offered by other online businesses or other WooCommerce webshop owners. How do you get your visitor to make an order at your webshop? The answer is to reward them for visiting you. Give your potential customers the attention they want and deserve. Make coming to your webshop an event. Make ordering from your website the equivalent of 31st December 1999. This is where you ask them to sign up and receive a gift. Or promise to price match. The Hard Sell is old school; you want to keep your potential customer interested; if you go for the kill like some 1970s door-to-door vacuum cleaner salesman, you can't stick your foot in the door. All the modern day shopper has to do is click on the X and disappear. An attractive, friendly shop window which offers a freebie or a discount and shows great images of your best products, together with personal, positive messages and full transparency will make all the difference.

3. Don't frustrate
A slow site, a broken link, a payment gateway that isn't working correctly (contact the platform's IT department right away), daily, impersonal and badly-written newsletters, inappropriate popups and error 404 pages. All of these can turn a potential client into a bad review. Make sure your site and all of your webshop plugins are working correctly all of the time.

4. Order confirmation optimisation
The WooCommerce standard order confirmation page is very weak. However, it is possible to make the 'thank you for your purchase' pages entirely your own. You might make more of an impression by letting one of these flash up on the screen once an order has been placed: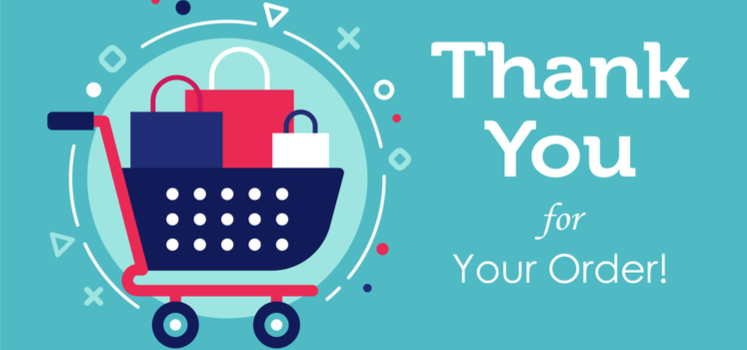 Of course, the message doesn't have to make your customer smile, but it helps. A huge, and explosive 'Congratulations', an animated balloon or wide grin will do. Anything but 'thank you for your order'.
And when we think of the psychology behind a proper thank you, this strategy makes perfect marketing sense. An order, then a smile. The shopper's brain associates buying your product with something funny, or at least nice. Yes, this might seem a little oversimplified, and savvy customers probably know all the tricks, but a pleasant or comic reaction can work wonders.
And there's an additional benefit to giving your customers more attention: when happy, customers are much less likely to return a product.
5. Prove your integrity
Make sure you let your customer know how safe the payment gateway is, even though WooCommerce will have explained this themselves. Clearly show badges of the payment methods your shop accepts. Recognition of these well-known brands instil a sense of trust.
Be honest about delivery times and extra charges for speedy delivery or courier services. Always add a day or two extra on standard delivery times; that way, the item will always arrive early. If there's a problem at the post office it will still arrive on time. Mention possible delays during the Christmas and other public holidays. Adding tracking services to an order will also earn you kudos.
Encourage feedback and implement reliable review sites to show that your business is an honest one. Paying for fake reviews is old hat. Savvy customers can spot a fake review from a mile off while paying for 'professional' reviews is hardly worth the investment, especially when a pleasant shopping experience, a correct returns policy, transparent pricing and a superior product all speak for themselves.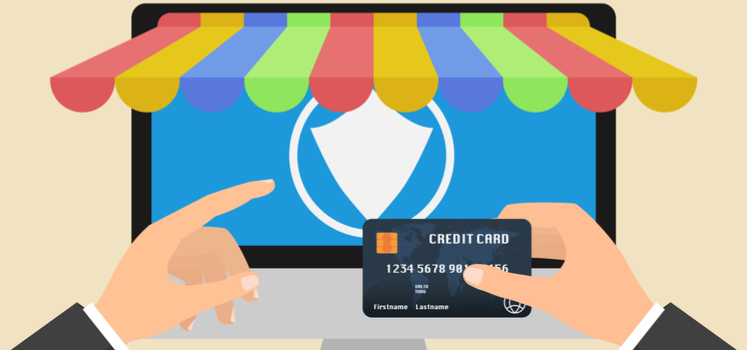 6. Let your customers know how much they are saving
Do you regularly offer discounts at your webshop? You can implement marketing psychology here, too.
For small priced articles, a percentage discount might be favoured over the dollar value. Let's say the price of an article is $25. A discount of 40% sounds a lot more generous than$10off. For larger sums, dollar amounts might be more attractive than a percentage:a seemingly insignificant 15% discount on a $350 item saves the customer a big, fat $50bill.
With more complicated amounts, the percentage becomes less useful unless you also publish the final, discounted price. Why? Most customers don't want to do the math. If the original price of your product is $74.99 and you're offering a 20% discount, it's easier to tell them that they only have to pay $60. Shoppers are so busy browsing, they don't want to have to get out the calculator. Make things easy for them.
You should also consider which savings your customers will prefer. Free shipping attracts more sales than smaller discounts. Buy one get one free is more attractive to customers than 50% off. A price match guarantee lets the customer know they are getting a good deal, but searching for a better price takes time, as does the paperwork. Of course, you will have to promptly refund them should they find a better offer according to your price match policy. But you can also ask them to leave a review once they've received it.
Shoppers also prefer immediate rewards as opposed to loyalty points or discounts. They are also more likely to buy a second item at the same time. This makes multi-buy discounts extremely useful and allows combined postage if this is not offered for free.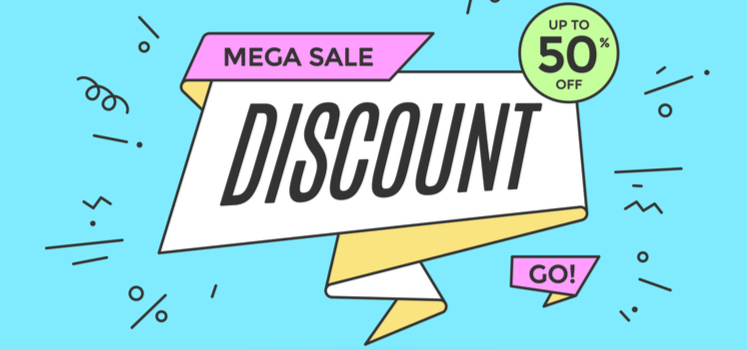 7. Give them a present
People spend more when they are happy. We catch more flies with honey than with vinegar.
Remember the Avon catalogue? It will soon be a distant memory as Avon will no longer operate in Australia and New Zealand as from this year. But in the eighties and nineties, this huge enterprise saw its customer base explode as individuals filled in their first order forms knowing that they would get two to three extra products for free.
Yves Rocher, another catalogue driven cosmetics and toiletries company based in Europe, carries on this tradition and offers countless free gifts for their home-based customers and shop visitors. These shop shave remained open since the sixties, going strong even in the current competitive climate.
A gift doesn't have to be huge. But it does make a difference. But make it work for you, too by adding thresholds to your free gifts. A small gift for small orders which increases in value and size as the value and size of the order increases. Customers like to get something for free, the bigger the better. This strategy might turn a $50 order into a $100 order at less cost to you than an immediate discount.

Now what?
If you have applied these seven tips, you should already be reaping the benefits. However, this does not mean it's time to sit back and relax. Managing a webshop is a continuous process. There will always be a place for improvement that requires your full attention. And while you sit back and relax, your competitors are flirting with and beckoning to your customers. Luckily, the above tips can be implemented more than once, and in different ways. By keeping your WooCommerce webshop fresh and by offering gifts or discounts that change at regular intervals, you'll keep your customers engaged, and they will consistently return to see what's on offer.