For website designers and marketing, foldable phones offer a fresh medium. The latest 'folding' (read 'bendable') smartphones and tablets present new opportunities (and much more space) for visual storytelling.
In 2011, PaperPhone was revealed at the Association of Computing Machinery conference in Vancouver. A thin, bendable, paper-like touchscreen and computer interface that could be stuck to any surface.
Shortly afterwards, things became quiet. The PaperPhone was forgotten and the public settled for solid, inflexible screens. That is, until earlier this year when the folding screen was the talk of the 2019 Mobile World Congress in Barcelona. At that time, foldable phones were not yet on the market. Since then, innovative companies have already launched their first and second generation flexible screens to the public. These include Royole's FlexPai and Huawei's Mate X.
The Galaxy Fold should be released later on this year; its original April launch date was postponed due to prototype screens cracking and breaking. And Motorola's take on the folding screen, the Razr V4 (see below), should be available by the summer.
The first folding TVs will also be launched this year – a possible future for digital wallpaper that isn't limited to a monitor. LG are promising a 4K OLED rollup screen launch very soon. Naturally, price tags for every item bearing a bendy screen are exorbitant – as are most prototypes. But within a year or two – because as we all know, the digital world flies along a very rapid trajectory – prices should suit many more pockets. It is high time designers got to grips with the possibilities.
What do these screens mean for creative marketing minds? Basically, they must create content on a much larger format. This increases demand for highly visual storytelling – stories that are made especially for the digital and visual story market, and not just reformatted newspaper articles.
This might take some getting used to. Imagine there had never been a printing press, or that magazines had never been invented. Would the news be offered in the same way if we had never known a paper past? Finding a completely new way to publish content is always a challenge, but perhaps the advent of the foldable screen is enough to get the creative juices flowing.
So what trends in innovative storytelling might be revamped for this new market?
Vertical videos
Not to be confused with vertical storytelling, short, vertical videos are ideal for giving a quick overview of a (live) situation. It's a very handy format for social media, and with a smartphone, anyone can be a journalist. First pioneered in 2013 for Snapchat, vertical videos have taken off on Instagram (IGTV), too. The screen format for vertical video is 9:16 and results can look fantastic, as proven by National Geographic. In 2014, the first ever Vertical Film Festival (VFF) took place in Katoomba. With the extended format of foldable screens, will we be forced to return to wide screen media, or might we be able to place two vertical videos next to one another?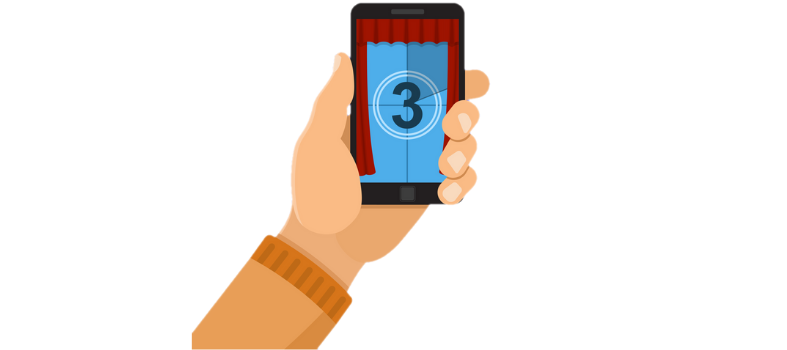 Horizontal stories
Again, an idea that originated with Snapchat, and a combination of text, image and video fragments that can be viewed as a slide show by swiping left or right.
Phone users are used to horizontal imagery and game play. Online imagery and videos often look significantly better on a wider screen, if attention has not been paid to the format right from the start. Horizontal stories for a foldable screen could be the equivalent of a vintage Nintendo Donkey Kong console – two screens, two levels. This immediately gives the opportunity for increased movement. Eyes sweeping from side to side or from the bottom of a single screen to the top doesn't offer much of a wow factor; a leap from one screen to the next could create some very interesting advertising.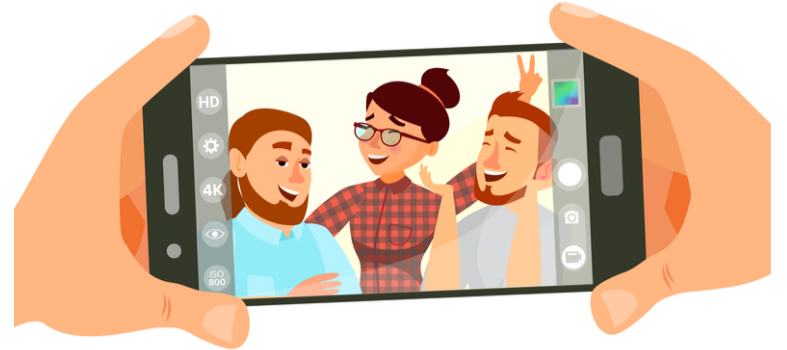 Long reads
Finally, a smartphone that can also be an e-reader without needing to put on a pair of specs. The extended screen of a foldable phone gives ample space for long reads and longform journalism – generous pieces of text with room for videos, infographics, explanations, GIFs and audio. The perfect informative piece and very suited to the larger screens of foldable phones. This is the type of storytelling where written content really counts – keeping the reader's attention span is becoming increasingly challenging. But with a larger screen, visual extras to long reads can help to keep them interesting, relevant and exciting.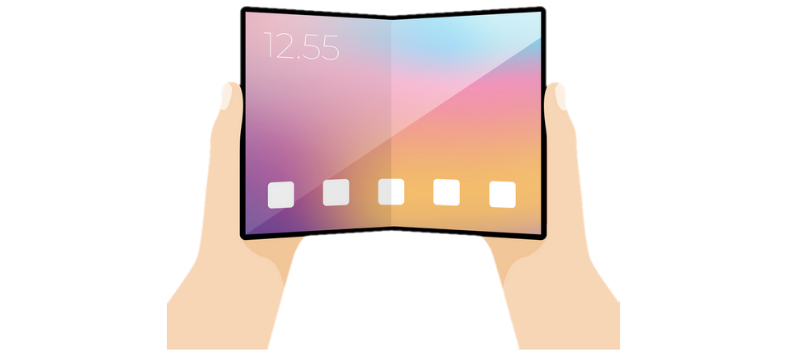 Live blogs
A live blog is the equivalent of a continuously updated article and especially suited to live reporting. A live blog gives a sense of urgency. It's not a form of storytelling that will work better with a foldable phone, but it is a form of storytelling that has created and still creates many waves. In short, live blogs won't be relegated to the back of the queue simply because the screen format got larger. However, live blogs will have to be shot at the minimum in HD and ideally in 4K to get the most out of the larger format.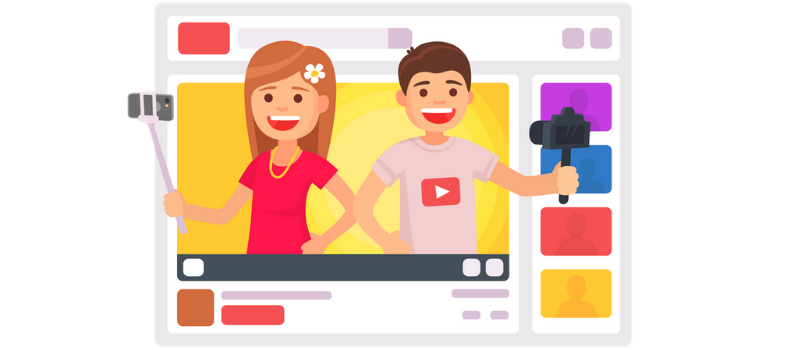 Lists
Lists are basically used as clickbait: 10 ways to increase ROI by 100%, for example. Yet lists are also useful for narratives and storytelling, and they make an easy read. With larger screens, the initial response is to fill them. But the list has always been successful for those that only like to scan a page and can create the initial interest you need to improve sales or signups.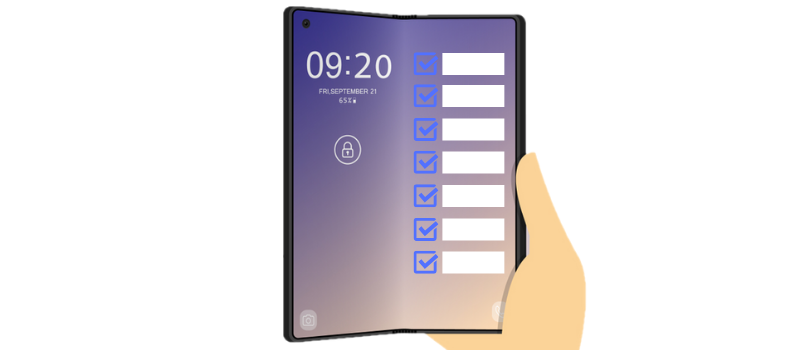 Newsletters
Newsletters are far from old school and drive a lot of traffic. For larger mobile screens, turning a newsletter into an image-rich magazine is not a waste of time or energy. The concept should remain the same – a short breakdown of information for a very specific audience. Future foldable screen audiences don't need more words, but they will appreciate extra, high-quality visuals.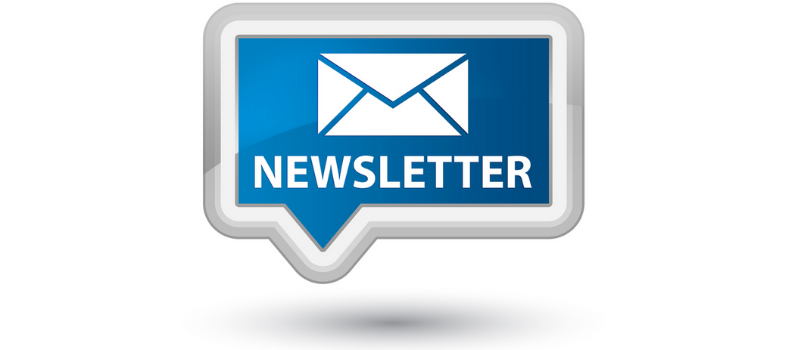 Timelines
Timelines don't look good on a small screen. They seem too cramped, dates and data are too small to read, and for this reason timelines are often left out altogether.
These simple graphic, however, look great on tablets. And when a smartphone screen becomes the size of a tablet (but still fits into a pocket) these types of visual narrative will take off. Quick, visual information in combination with time makes for easy but highly informative reading.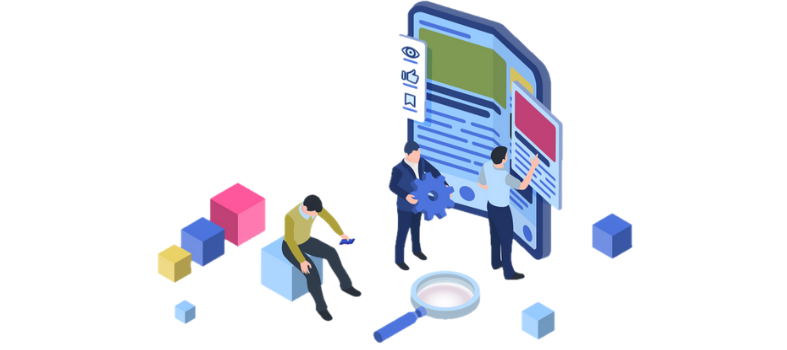 Data visualization
Infographics are perfect for visual narratives, but must be done well. Nothing is more off-putting than a condescending infographic, which many low-budget versions unfortunately tend to be. With the development of larger, flexible mobile devices, data visualization by way of clever graphics will be a great way to show off your creative expertise.
VR, AR and MR
This is the big one when it comes to large screens you can take anywhere. Virtual, augmented and mixed reality don't need to tell a story, they bring the viewer into the story so they can experience it for themselves. Storytelling becomes storyliving within a storyscape. Using 360-degree video in combination with virtual reality can provide a spectacle few will resist. Add to this new concepts such as immersive live theatre and a new method of customer or user interaction appears in situations where small screen size is not a limiting factor.
The impact of bigger Smartphone screens
Foldable smartphones have already arrived, offering larger viewing platforms at pocket sizes. As this technology develops, the need for separate tablets and laptops may eventually disappear, making the mobile phone the ultimate in communication and viewing pleasure, and a singular advertising space.
While these phones may not yet be mainstream, the more durable and crack-resistant models will carve the way for better and cheaper foldable phones. Given the choice, would you rather a solid, inflexible smartphone or one you can roll up and slip into your pocket next to your pen? If the technology can iron out current problems concerning screen fragility, foldable screens will not be the next hype, but the next global step forward. It is time for digital designers to start preparing for their arrival.