Fire and water. Cat and dog. Sydney and Newcastle. When you ask someone to describe the relationship between their company's marketing and sales teams the resulting responses usually go along the same lines. Although these teams communicate with the same leads and customers, they rarely communicate with each other. A waste of resources and a nonchalant casting to the wayside of opportunity. On of the Deadly Sins of both sales and marketing.
A healthy interaction between the two teams has countless advantages. Is it time to merge them into a single smarketing department?
Successful marketing and sales in one
From lasting leads to contented customers, those who invest time in smarketing rapidly reap the rewards.
1. Better qualified leads
Time is money. This applies to all within business, including the sales team. When marketing and sales have direct contact with each other it is easier to share and expand data regarding new and potential leads. A lead that is not yet ready to buy or sign up can be diverted back to marketing from the sales department. The former team can then set up additional lead nurturing. Or in the case of a large inflow of weak leads, the sales and marketing team can brainstorm and figure out where the strategy can best be adjusted. Test this out by challenging your two departments to solve a lead-related problem. Then put them together to find a solution. In the majority of situations, a tandem strategy will be more aware of the broader picture because of its less narrow viewpoint.
2. More income
HubSpot has already investigated the impact of good smarketing. Their research showed that companies that communicate through departments grow 27% faster over a three-year period and close 38% more deals. This is because the process that brings a customer to make a purchase becomes shorter, there is more shared knowledge and therefore more customer data and sales costs are nearly always lower.
3. Well-matched buyer personas
The sales and marketing departments view buyer personas as a starting point from which they can chart the questions, concerns and needs of the target group. When both teams are either competitive to the point of hostility or do not understand the importance of regular and helpful communication between departments, it is obvious that the audience that marketing is trying to reach and the sales target audience will not be well-matched.
4. Efficient content
Ever sales department is used to hearing the same questions again and again … and again. Smarketing teams pick up on customer queries and integrate the answers into websites and campaigns. This might be as simple as adding a couple more rows to the FAQ. Or it might bring into view a completely new stream of leads that are looking for a specification your product can supply at minimum cost to the company. Without smarketing, these opportunities to provide the most efficient and informative marketing content based upon common and less common sales department queries can be lost. In addition, after reading an e-book or viewing interesting video content a lead is better informed and the sales team is immediately one step further in the sales process.
5. Smarter than the competition
During the research stage, a marketer learns a lot about what the competition is up to. All this information is the perfect basis to convince leads during sales talks about the position of your company and how your business can make a difference compared to the competition. Competitor insights are invaluable to both departments.
6. Satisfied customers
If the marketing department launch a new discount or special deal, it is important that the sales department is fully aware of this. While this seems like an obvious statement, plenty of marketing disaster stories tell us this is simply not true. Nothing frustrates a customer more than not getting what is promised, whether this is a term of warranty, customer service, customisation or 24-hour delivery. When sales and marketing departments are in close communication with each other, the chances that your company is not able to deliver its promises is significantly reduced – if not altogether avoided.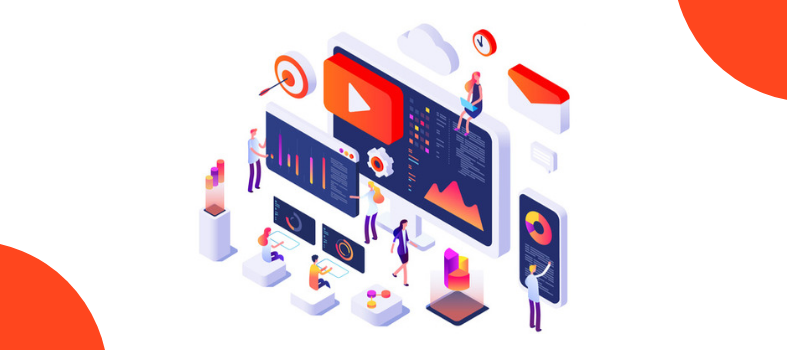 How do I introduce smarketing in my company?
Many companies rarely or never put the sales and marketing team in a room together. The following tips help to encourage a smarketing atmosphere. Eventually, both cat and dog will become happy and stimulated by each other's company.
1. Guess who?
The best way to get to know the other team is to sit around a table together. Start a high level conversation about the goals of the company and those of both teams. Make sure everyone is on first-name terms – "the one with the red glasses" just won't do.
Responding to detail and highly specific problems is a bad idea for an extended team. Each sub-team should also be introduced so that everyone knows who does what. That means everyone will know who they can contact when they have any questions.  Babs from Sales might want to know which marketer she can pass on blog topics ideas to which she has picked up on from client's questions.
2. Set up a smarketing schedule
Put together a strategic smarketing plan with promotional and content calendar based on both team's input. This means everyone is working according to a single set of goals. If sales indicate – in plenty of time – which promotions and promotions are planned, marketing can take advantage of this. Brainstorm blog topics, campaigns and fun social media posts as a fully-functional smarketing team. And if you are one of the few who think that the sales team doesn't have a clue about marketing techniques, think again. Sales professionals are in contact with leads and customers every day. They know what is going on just as much – if not better – than anyone.
3. Share objectives
Objectives are set for each new marketing or sales campaign. Sales want a 10% increase in revenue and marketing wants 250 new Facebook fans and 50 newsletter subscriptions. When sales and marketing teams are aware of each other's goals, they can also contribute to the other department's achievements. For example, adding a corresponding 'subscribe to our newsletter' link at the bottom of the sales team e-mail signature.
4. Learn from the results
Put the necessary marketing and sales people together at the end of each campaign. What worked? What definitely did not? And why? This data will help both teams come up with better, more impactful campaigns in the future. It also keeps communication open between your new smarketing group.
5. Ensure a clear funnel and a closed loop system
To be able to keep up with every existing and fresh move, it is important to determine clear funnels. Which route does a lead take? Here's an example:
a.) A website visitor clicks a call-to-action at the bottom of a blog and leaves data in return for a free e-book
b.) This lead is qualified and appears to be a Marketing Qualified Lead
c.) The MQL is passed on to sales
d.) Sales contacts the lead and examines the options
e.) The lead is converted to a customer
But that's not enough. It is also important to quantify this process within a closed-loop system – a closed cycle in which you can track every piece of data. How many leads have been brought in by the free e-book? What quality do these leads have? Are all these leads followed up by the sales department and brought in? This data and the implementation of analysis results requires the input and action of both sales and marketing teams.
Marketing automation software and a CRM system are two essential elements for successful follow-up. These allow you to follow your customer through the entire customer lifecycle. It is then fairly simple to see which marketing efforts are effective. Naturally, a CRM also increases communication between departments.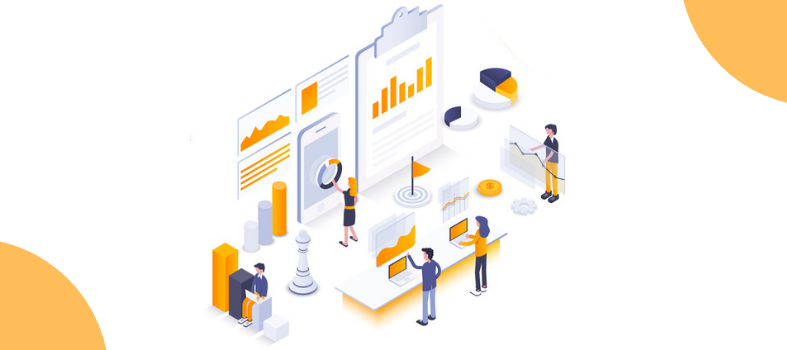 Time for an in-house merger?
Smarketing, for many companies, is old news. For smaller concerns it is often a necessity. Yet as a business grows through continuous success, communication is often the first to suffer. However large or spread out your enterprise, supplying an efficient and open means of communication between departments and individuals is imperative.
Finding the fine line between healthy inter-departmental competition and a more negative atmosphere can be made much simpler through the setting up of smarketing groups and giving them the opportunity to meet. However large or small your company, a smarketing department will make a decided positive impression throughout every department both in terms of brand awareness and turnover.